News flash: I'm not perfect.
I know, I know, you're all shocked. I seem like an angel from the high heavens gracing Blogger with my wisdom and knowledge. But the truth is people, I'm human...
Okay, but for real, I'm definitely not perfect.
Sometimes, I say I'm frustrated about one thing and start a fight over it, when really I'm mad about something completely different...
...just ask Justin.
Sometimes, I'm selfish and pout like a toddler when I don't get my way...
Sometimes, I judge people. Like Miley Cyrus and her hideous new haircut...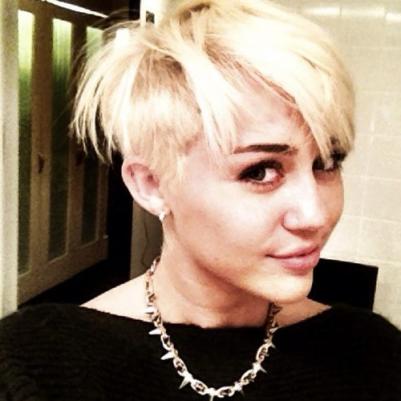 Sometimes
Most of the time, I lie about how much I spent shopping. Oh, that purse was $79.99? I definitely say I spent $70.
Sometimes, it takes me a couple days to do something
I was asked to do because I'm lazy...
Sometimes, I'm cynical and expect the worst out of people...
Sometimes, I hold grudges...
But the best part of not being perfect?
FORGIVENESS.
I never understand how Justin forgives me so easily, without the slightest grudge, after I was the biggest brat, but I am so thankful for it.
I'll never understand how I can mess up time and time again, and God still forgives me.
But I love it.
It's comforting knowing that the people who love you the most think you're worth their forgiveness...
...knowing that they know
you're human
...
...that you make mistakes...
...that you're not perfect...
It's comforting knowing that we have another chance to be better...
...to make things right...
...to redeem ourselves...
It's comforting knowing we're not alone in being
human
.