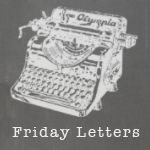 Dear Fiancé,
AHHH I can't believe we've been engaged for almost a week! It still doesn't feel real. I am so blessed to be marrying such an amazing man. Thank you for loving me and choosing me. I'm so excited to spend the rest of my life with my best friend.
Dear Babies,
The daycare closes in a month, at the most, and I'm so scared for you. I'm sorry that the "community" thinks it's better for you to go to some random daycare and eventually fall through the cracks. It's not fair. Ugh, and now I'm crying. I'd adopt you all in a heartbeat.
Dear Washtenaw County Head Start,
Let's do everyone a favor. Accept my application and hire me without an interview. Please and thank you. I need at-risk children in my life to feel complete.
Dear Jeweler,
I'm expecting a call today letting me know my ring is done being sized. I'll be in to pick it up after work.
GRACIAS!
Dear Birchbox,
Stillllll waiting for my box. I changed my mailing address long before you shipped my September box and you
still
sent it to my old house. Sweet life.
Dear Self,
I know getting used to a new "home" is difficult, but I would really appreciate a full night rest. I'm over waking up every couple of hours.
Dear Readers,
Thank you so much for all of your kind words and wishes on my
I Said Yes
post. I responded to most of you, but not all (I'm sorry!) and of course, you no-reply bloggers. So this is just a big
THANK YOU!
It meant so much to read all of those kind comments during such a wonderful time in life. You all are amazing!