Yesterday, while reading up on some of my favorite bloggers, I came across this fun post of firsts by Ashley over at
Run With Me
. It's like the good ol' "If You Really Knew Me" posts, but with a twist. So, shall we get started???
1. First thing you do when you wake up in the morning.
You should know I absolutely hate the morning. This is why the first thing I do in the morning is hit my snooze button over and over again until I stumble out of bed and pull myself together.
2. First thing you reach for when you open the fridge.
Lately? String cheese. Or water. That's so exciting, I know...
3. First thing you do when you go to the gym.
Throw myself on the closest elliptical/bike/treadmill before I come to my senses and walk right back out. I have a love/hate relationship with the gym...
4. First thing you do when you get home from work.
Throw myself down on the couch, but not before I get into some sweatpants. Sometimes I work out right away, but most of the time that happens after I've vegged on the couch for a couple hours and stuffed my face with white cheddar popcorn. Guilt always gets the best of me...
5. First car.
A 2002 black Dodge Stratus. The Stratus and I went through a lot together, but after replacing the transmission and two struts plus a couple flat tires, a broken blower fan, and several dead batteries in the middle of winter, it was time to trade her in. You'll never be forgotten, Strat.
Not my actual car, but this is what the old girl looked like. Oh the memories...
6. First car accident/ traffic violation.
When I was 17, I slid on black ice into the back of a mail truck. The mail truck was stopped and I was going literally 5 mph, so no one was hurt except for the Stratus. It was terrifying as a young driver, but looking back, it's just down right embarrassing.
7. First thing you wanted to be when you grew up.
As a preschooler, I aspired to great things. At my preschool graduation, I proud exclaimed that when I grew up, I wanted to be a Taco Bell worker. I can't say I've landed my dream job at the infamous fast food restaurant, but I'm doing pretty good for myself as a Social Worker.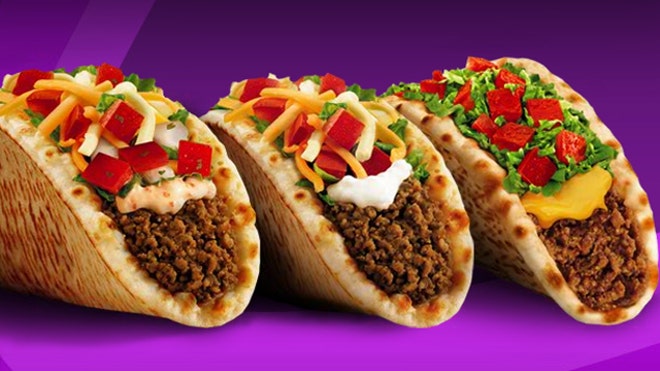 8. First beverage of choice.
Water. I'm obsessed. And soooooo wild!
9. First choice breakfast.
Greek yogurt. Black cherry is my preferred flavor, but I don't discriminate. You'll find me every morning at 8:05, sitting at my desk, staring mindlessly out the window, eating my greek yogurt. I can't live without it.
10. First choice dessert.
Warm apple pie with ice cream. Preferably a Dutch apple pie. I'm a sucker for the crumbly topping.
The delicious Dutch apple pie I made earlier this fall
11. First song that comes to mind.
Hilarious. This has been stuck in my head for a week straight. I even caught myself humming to it yesterday at work.
12. First major purchase
Club Fusion. I feel like a car is a lot of people's first major purchase. I mean, they do cost an arm and twelve legs.
13. First job.
I worked as a receptionist at a salon in my hometown. My cousin and I worked the front desk the same nights every week. It's probably the reason why our bosses quickly began to hate us. We we're quite annoying...but always so much fun!
14. First time you flew on a plane.
I honestly can't remember the very first time, but the first time I remember flying on a plane was when I was just a little one on my way to Disney World. The happiest place on earth!
What are your firsts?
Ladies, one more very important thing before we call it a day. You may remember
this
post from back in July when I was part of the first ever Messy Project. Well, I'm part of it again! Come back tomorrow for the big reveal of the
November Messy Project
! You won't regret it...