I had a completely different post in mind for today, but I was inspired by the beautiful women that walked the Red Carpet last night and needed to share my likes and snarky comments about my dislikes.
I was a little disappointed about the dresses this year; I found myself disliking a majority of them. I just felt like they were all so -- blah. I mean, come on! I understand you're wearing fabulous designers that most women would kill to wear, but can't you find a dress that's a little more... fabulous? I need the
WOW FACTOR!
Enough of my whining -- here are my bests and worsts.
Best
Kerry Washington
There seemed to be a lot of controversy over Kerry's Mui Mui dress. I, personally, love it. I know bright colors aren't typical for the Oscars, but that's why I love it. It's bright, fresh, gorgeous, and fun. The bust is the perfect amount of glitz, in my opinion.
Samantha Barks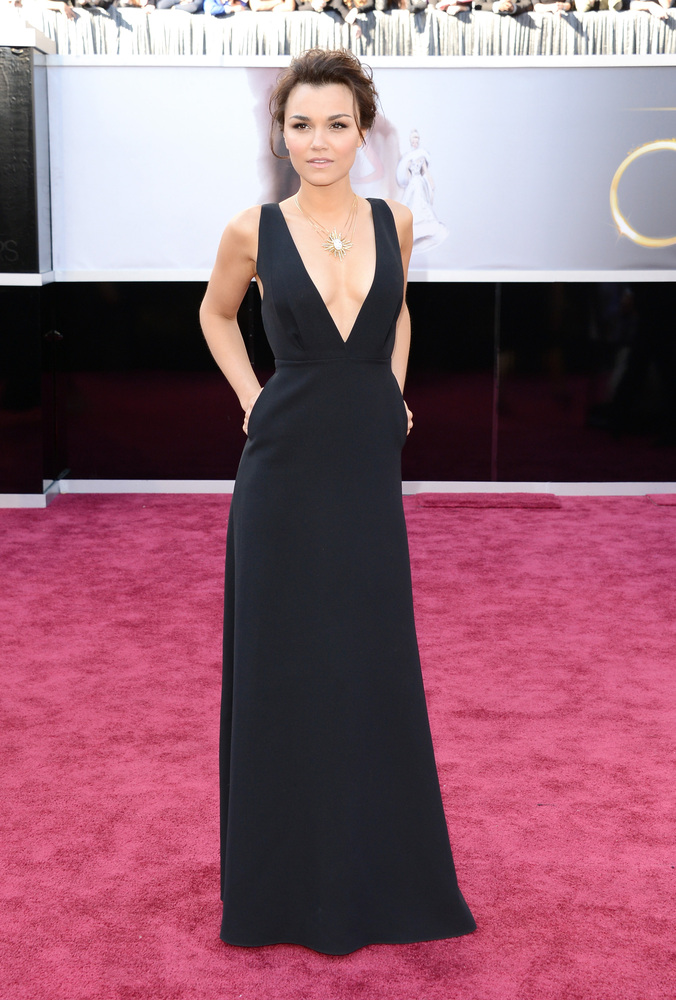 There's something about this simple Valentino that I love. The necklace, the hair, the minimal makeup -- I think she looks amazing.
Jenna Dewan
I'm not crazy about the dress, but girlfriend looks ah-maz-ing preggers! I love that she chose a fitted dress to show off the baby bump.
Giuliana Rancic
G can do no wrong in my book. She looked gorgeous and classy as always. I love her short, relaxed hair and deep red pout. Beautiful!
Worst
(I could list a million people under this category, but I'll keep it short)
Anne Hathaway
Pointy boobs are never a good look. Ever. This entire dress disgusts me. It looks like a cheap prom dress. Get it together, Dior.
Amanda Seyfried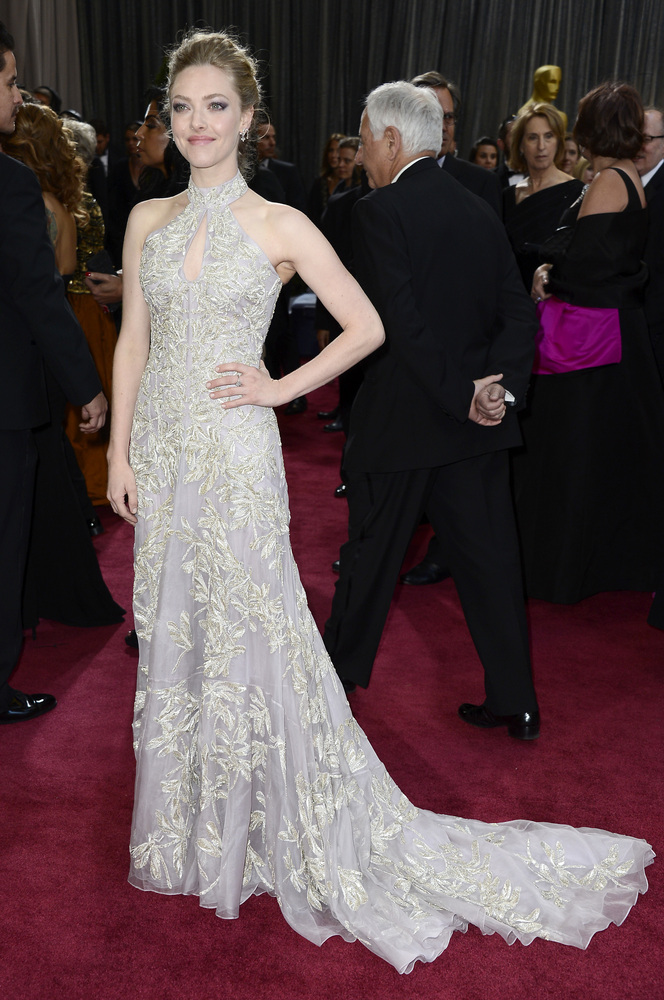 I'm sorry but this dress looks terrible on her. The color clashes with her skin tone and makes her look sickly. And that embroidery, or whatever it is... no thank you.
Jennifer Hudson
Can you say The Rainbow Fish? I love that cute little children's book, but the look really isn't flattering on J. Huds.
Kristen Stewart
I can't stand this female to begin with, but what is going on with this dress? Also, does she ever brush her hair and clean up her undereye makeup? Get it together, K. Stew!
What were your bests and worsts of the Oscars?