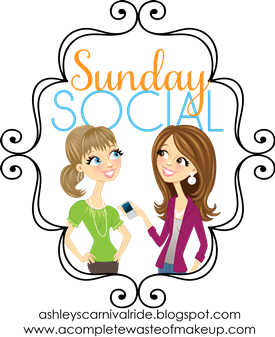 Time to link up with
Neely
and
Ashley
for Sunday Social: Fashion Edition!
What is your favorite store to shop at?
I love a good deal on clothes so I stick to Target, Forever 21, and H&M. TJ Maxx for bags and shoes!
If you could afford anything and everything, which designer brand would you covet?
Hands down, Chanel! I would be the next Rachel Zoe.
And some Alice + Olivia!
Must have closet staple?
Best clothing deal you've ever gotten?
I've found a lot of gems at TJ Maxx or Marshall's over the years that I can't really remember. But the most recent deal I've found...a pair of $75 Gap jeans that fit me like a glove for $10.
Style you'd love to try?
My sister and I were just talking about this. ROMPERS! I have an extra long torso, so I don't fit into rompers. I recently found the perfect romper and couldn't get the straps over my shoulder without giving myself a wedgie. And strapless rompers? They don't even cover my chest. I'm a freak of nature!