Happy Monday, ladies! I'm happy to announce that I have some wonderful sponsors who I will be introducing you to this week. First up, Christina! Stop by her blog and show her some love!
Hello Yours Truly readers!
I'm Christina from
Beautiful Collegiate
! Before I begin, I would like to thank Jenna for letting me guest post on her blog! I am so honored for having the opportunity to share some summer makeup tips with all you :)
It is summer time and this is the time for fun and pleasure, but melting makeup is not part of that fun and pleasure. During the summer, it's good to dress your face as you would dress yourself-light. To help keep you looking fresh and pretty through the summer, I have some makeup tips I want to share with you.
Use Primer
Primer is a great product to use during the summer! You will not regret the extra few seconds this adds to your beauty makeup routine. Primer provides a base for your makeup and is super light. This definitely helps your makeup stay on longer. Use face primer as well as eye primer to keep your eyeshadow looking great without creases and fading...which is what we all want!

Swap Foundation for a Tinted Moisturizer
For a more lighter feel, swap out your foundation for a tinted moisturizer. Using the moisturizer, your makeup is less likely to turn cakey because of the heat. It's not heavy at all and gives you some coverage. If you need more, I would suggest to apply a small amount of foundation to the areas of your face that needs the coverage, if not, then leave it minimal to avoid the heaviness.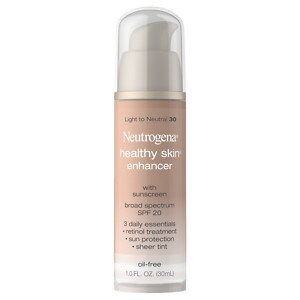 Minimize Thick Lipstick
Try not to use heavy lip colors during these super hot months. Instead, try some tinted lip balm with SPF, lip gloss or lip stain (which I feel is light.) You can apply chap stick so your lips are protected with a nice gloss on top.
Waterproof Is The Way To Go
Because it is so hot in the summer and we are trying to avoid melting makeup situations opt for waterproof mascara and liners. They last really long and the best part is that they won't melt away on your face!
I hope these makeup tips prove useful to some of you beauties!
Once again, thank you Jenna for letting me post on your blog today!